MB Immobilier Canada is the Canadian subsidiary of Marais Bretagne Immobilier.
Specializing in the management of real estate in Paris since 1997, our team is dedicated to providing high quality service now here in Montreal for the following services :
renting
the management of international estates
the management of real estate investments in Canada
fiscal advice and management in both France AND Canada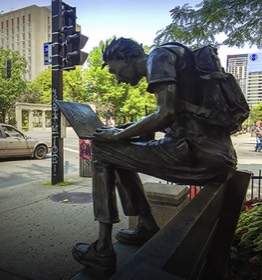 Our global vision regarding the stakes in real estate management and investment is a major asset to both tenants and investors.
Our mastery of fiscal and admistrative constraints, whether in Canada or France, allows you to envision and plan your relocation or investment with the most relevant conditions in mind.
We are well suited to offer an arrow of services to students, university staff, researchers, temporary visitors, and professionals as well of potential investors willing to join us in the real state business.
In real estate, our skills and experience are geared towards responding to your needs here in Montreal, the province of Quebec, and the rest of Canada.
Our Director is
Philippe Carcone
(
Linkedin.com
)

More than 10 years of experience in estate management.
Former fiscal advisor and analyst for a large financial institution
Financial

Editor

His areas of expertise include:
Fiscal analysis and advice
Real estate
Wealth transfers
Estate planning
Organization and management of international estates